Theme: Cognizance into Unexplored Areas of Pediatrics.
Pediatric Conference 2019
Conference Series is delighted to invite you to attend the 2nd International Pediatrics, Infectious Diseases and Healthcare Conference 2019, which is to be held at Dubai, UAE dated November 25-26, 2019. Pediatric Conference 2019 will be an ingenious and invigorating International conference reflecting the direction of Pediatrics in the 21st century in a secure yet exciting environment that offers a wide range of diversions to participants of all backgrounds. This conference provides an excellent opportunity to discuss the latest developments within the field.
Pediatric Conference 2019 highlighting the theme "Cognizance into an Unexplored Areas of Pediatrics" provides an excellent opportunity to share views, exchange knowledge and establish research collaborations & networking.
Pediatric Conference 2019 will focus on the latest and exciting innovations in all areas of research, offering a unique opportunity for Pediatricians across the globe to meet, network, and perceive new scientific interventions. The concept of this congress and program was developed for Pediatricians' working in Primary and Secondary Care, as well as for specialists in the diverse areas of Pediatrics, Infectious Diseases, Pediatric Surgeons, Family Medicine Doctors, General Practitioners, Nurse Practitioners, Researchers and Policy Makers.
We also welcomes the participation of Presidents, CEO's, Delegates and industrial executives from Pharma and Health care sectors making the congress a perfect platform to network, share views and knowledge through interactive keynote, plenary, poster and B2B discussions.
Why to attend?
Pediatric Conference 2019 is an international platform for presenting research about diagnosis, prevention and management and exchanging ideas about it and thus, contributes to the dissemination of knowledge in Pediatrics and child health for the benefit of both the academia and business.
The organizing committee of this Pediatric meeting is gearing up for an exciting and informative conference program including plenary lectures, symposia, workshops on a variety of topics, poster presentations and various programs for participants from all over the world. We invite you to join us at Pediatric Conference 2019, where you will be sure to have a meaningful experience with scholars from all around the world. All members of the Pediatric Conference '19, organizing committee look forward to meet you in Dubai.UAE
Targeted audience:
Pediatrician

Infectious Disease Specialist

Cardiologists

Gastro-enterologists

Pulmunologists

Surgeons

Pediatric Infectious Diseases Specialist

Researchers

Immunologists

Bacteriologists

Pathologists

Oncologists

Neonatologists

Nurses

Associations and societies

Pediatric faculty

Medical colleges

Data management companies

Pediatric physicians

Obstetricians

Training

institutes

Manufacturing medical device companies

Case managers

Young researchers

Physician assistants

Hospital administrators

Hospital general counsel
The term paediatrics and paediatricians are the most peaceful and love admiring creatures. Do you agree Paeds? There are many sub categories and specializations in the field of Pediatrics in which we have mentioned few in the highlights due to lack of word fill. Inspite of many specializations, researchers and advancements developed and being developed for the welfare of kido's yet the diseases are gaining more potential; Do you know why? If yes, Kindly do submit your abstract here, lets debate.

This term is one of the weightage issues in the recent times. As discussed earlier, many new types of strains are coming into existence which creates infections even deadlier infections which is so called Infectious Diseases. Researchers of this type, Infectious Diseases specialists are paid high and they are considered to be a top niche says the study. Do you agree and have you found any new strains, then submit your research article to our review committees today.

One of the emerging technologies recently is, Nanotechnology. The stream is very effective because it aims with target drug delivery. This technology with target delivery is a bit challenging when it comes to infants and children says the scientists who are currently in Pediatric Research. The technique is commonly used in Pediatric Oncology research which is highly target specific.
This hot topic is one of the viral trends as said it is challenging. Are you facing challenges in pediatric research, let us know from you!
It is job of Researchers in developing the clinical trials interms of Drugs, Medicines and other medicinal products for further examination of how it works with children but it should be made known for the doctors too. Pediatric Pharmacology is not a vast indeed the stress on this topic is made highlighted due to increased rise in the death of infants only due to high dosage rate. Have you faced any issue so far similar to this? Do let us know from you!

The most wanted and should discussed topic here is Breast feeding. The Modern moms are not aware of highlights of breast feeding which concerns their children. Some modern moms even if they are aware they don't want to breast feed inorder to maintain the shape and beauty, sounds insane right? Yes, you can keep your shape and beauty by adding physical work. So its time to breast feed and hit the gym my dear modern mommies.
Where on the other hand, it is not advisable to breast feed the child if the mother is suffering from HIV or some blood related diseases. This might sound a known sentence to some but, it is not known for many, Lets gather to discuss and create awareness on Breast Feeding.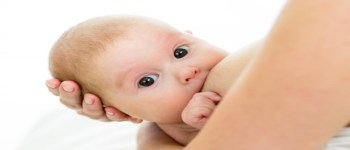 Nutritional requirements differ for children when compared with adults, as they are in their growing age they need balanced nutrition. In the era of developing new technologies, the word nutrition takes revenge in creating a mess with children's life. The balanced diet has not been sufficiently given to infants or children. Breastfeeding upto 2-3 yrs gives the world's best nutrition says Harvard Nutritionists. Do you have a diet plan which covers a wholesome nutrition for children? Or have you handled the anomalies caused due to insufficient diet? If yes, do submit your abstracts/ articles.
With the increased population of children diagnosed with cancer, technology makes changes in pediatric oncology nursing care, treatment and diagnosis. Advances in the treatment of childhood cancer have shown an improvement yet day by day the vital potential of viruses are gaining is increasing. The debate between is viruses gaining potential or children lack Immunity might be an arena of hot topic, what is your opinion on this?
Do let us hear from you; kindly submit your article papers for this.

Obesity has turned into major issue as it targets the growing population called Children. Due to luxurious lifestyle and food habits, the children are gaining more weight due to lack of physical activity. Do you think that this is the only reason for obesity in children? Many researchers have raised their voices as NO! Want to know other causes of obesity? Join us at Pedaitric Conference 2019 at Dubai, UAE.
Gather here and jot down the causative issues and preventive measures to be taken for the world's serious issue. Be a part of good cause.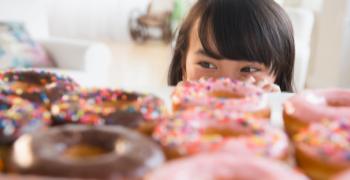 The name by itself creates its identity of being called as 'Challenging' tropical diseases. These types of diseases hits hard especially in tropical areas like South Africa. There are about 17 parasitic diseases been found till date. The pipelines for new drugs for these diseases have been dried for the past 3 decades due to the absence of commercial market, Do you find this as a legit?
Share your opinions on this and do submit your articles under this. Looking forward for discussion of hot trends in Tropical diseases in children.
Slowing down of metabolic programming leading to abnormalities or diseases in children is well known as Pediatric Metabolic diseases. Sometimes this process may lead to death in serious cases. Recent survey according to epidemiologists says, the world's quarter of the diseases arise only because of poor digestive problems not only to children but also to adults. Let me know your opinion about this, share your views and opinion by submitting your abstract.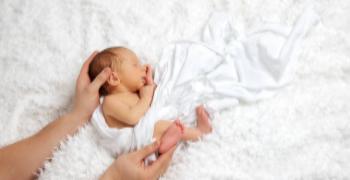 For the past 10 years, there have been vast technological achievements in the field of Pediatric cardiology. As a result of recent technological advances, more types of CHDs than ever before are now possible to treat in the cardiac catheter laboratory. Nevertheless, the Pediatric cardiology community has made attempts to develop better solutions to minimize the need for open heart surgery and optimize overall outcomes. Do these attempts sounds better in the field of Pediatric Cardiology? let us know from you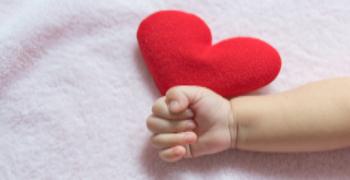 Children are prone to various infections. No matter how clean the environment is, the inherent nature of germs, tend to attract bacteria and other microbes. Not all fungi are pathogenic, and their infection is opportunistic. Opportunistic fungal infections cause diseases exclusively in immune-compromised individuals. Recent study has been reported that, the fungal infections in babies and infants, if left untreated, can lead to death. Do you any other kind of Infections? Submit your proposal soon
One of the most common infections of this type is bloodstream infection which is referred as emerging infections (Bacteria, Viruses etc) mostly of Gram positive, Sounds cool right? Low birth weight is the causative agent for Neonatal and Congenital Infections according to scientists. But recent innovations and technology have diagnosed multiple causes for these kind of infections, Curious to know more about this?
Join us at Pediatrics 2019 as a speaker/ as a delegate to discuss much about this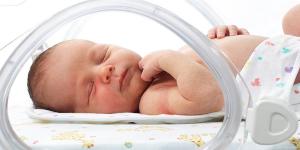 Surgeries especially for kids and Infants have gone beyond imagination especially to make feel sick kids that they are going to be ok soon. To make this feel come alive, many technological surgical equipments have been developed and being developed.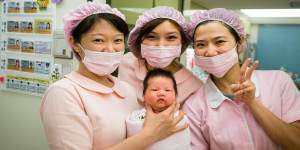 According to survey, quarter half of sick children in the world are facing depression only because they lack care and time from their parents. This state of depression was once handled by Pediatric Nursing in the name of Pediatric care givers/ Pediatric Nurses but now it has been over took by machines. However the technology might develop quite high, the care for sick children can be done either by parents or Pediatric Nurses. Have you felt the same way, when you were a kid lying in a bed? Share us your experience with us either in technical / non-technical manner!
In the modern era of 21st century, Pediatric Psychologists go for high demand as the children are unable to handle their stress and depression which comes all the way from Divorce, Families, Friends, academic environments, Health issues and so on. Hence the children are unable to manage both mentally and physically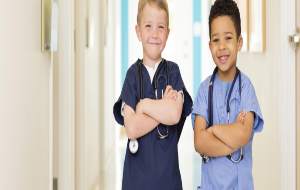 The good mental growth resembles in a Physical growth says the Researchers. Do you think that Pediatric Psychologists are the one who can really help children to get rid of mental problems? Parents convey dismay regarding the same. If you have some other reasons for this, do let us know from you
Yoga is a mind-body practice that originated at least 2000 years ago. Pediatricians of nowadays suggests physical movements in form of yoga for children. While all children love to play, some are being isolated and not allowed to play by parents says WHO. Parents should spend a quality time with their kids as a source of love and attachment. Do you think spending quality time with children makes them gain immunity or feel good? Researchers have answered yes, If you have some other answers let us know from you. Join us here!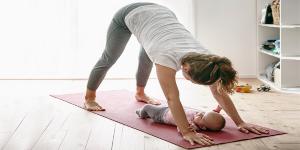 Pediatrics, Infectious Diseases and Healthcare is nonpareil and open platform to explore and gain the knowledge in the field of Medical Science. This conference brings together Pediatricians, Microbiologists, Pathologists, Immunologists, Neonatologists, Bacteriologists, Virologists, Professors, Oncologists, Nutrionists, Researchers, Scientists, Students in all the areas of Medical sciences, Pharmaceutical, Life sciences, Medical associations and societies, to enable an international forum to explore the approved research. ConferenceSeries Ltd is delight to invite you all to attend and register for the "2nd International Pediatrics, Infectious Diseases and Healthcare Conference" scheduled for November 25-26, 2019 at Dubai,UAE.
The Organizing Committee is gearing up for an exciting and factual conference program which includes plenary lectures, symposia, workshops on a variety of topics, poster presentations and various programs all over the world. We invite you to join us at the Pediatric Conference 2019, where you will be sure to have a meaningful experience with scholars from around the world. All members of the International Pediatrics, Infectious Diseases and Healthcare Conference organizing committee look forward to meet you at Dubai, UAE
Scope and Importance:
Pediatric Conference 2019, deals exclusively with the Pediatrical Branches, Infectious Diseases, Interventions, Treatment and Healthcare involving children. It may be surprising for the lay public and even medical fraternity that the emerging disease, its treatment and diagnosis is now getting strenuous. About 8 new-born, out of one thousand live births will have one form of infectious diseases or other, ranging from minor to very complex ones. This would automatically entail fairly bulky health care burden. However it is a paradox that even the best educated are tuned to recognizing the existence of maladies as those afflicting predominantly the pediatric population. Both the public and private hospitals are readily catering to pediatric diseases, which albeit being very justifiable sometimes borders on to lucrative economic equations. Though Pediatrics 2019 has been one of the first outbreaks to be evolved in pediatrics, it aims at various informative and fruitful things to be delivered to the participants.
Pediatricians are expected to grow from nearly $23.8 billion in 2018 to roughly $55.1 billion by 2021, with a compound annual growth rate (CAGR) of 18.3% for the period of 2018-2021.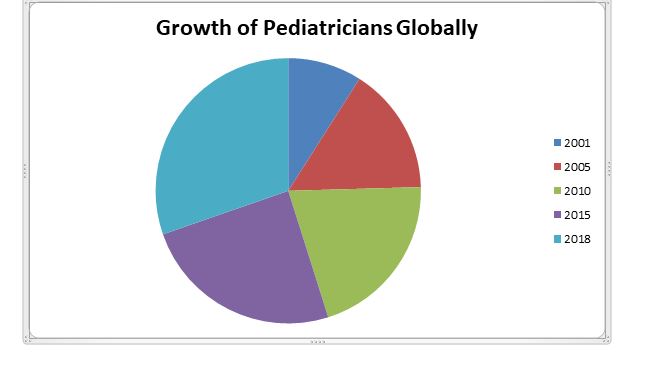 Global Infection Rate:
Pneumonia accounted for approximately 16% of the 5.6 million under-five deaths, killing around 880,000 children in 2016. Most of its victims were less than 2 years old. Diarrhea is a leading killer of children, accounting for approximately over 1,300 young children dying each day, or about 480,000 children a year, despite the availability of simple effective treatment. Tuberculosis (TB) is one of the world's deadliest diseases: One fourth of the world's population is infected with TB. In 2016, 1.4 million children around the world became sick with TB disease.
Big countries like Brazil and China reduced their child mortality rates due to infectious diseases to 10-fold over the last 4 decades. Other countries – especially in Africa – still have high child mortality rates, but it's not true that these countries are not making progress. In Sub-Saharan Africa, child mortality has been continuously falling for the last 50 years (1 in 4 children died in the early 60s – today it is less than 1 in 10).
Over the last decade this improvement has been happening faster than ever before. Rising prosperity, rising education and the spread of health care around the globe are the major drivers of this progress. A media that would report global development could have had the headline "The number of children dying globally fell by 455 since yesterday" and they wouldn't have this headline once but every single day over these more than 2 decades.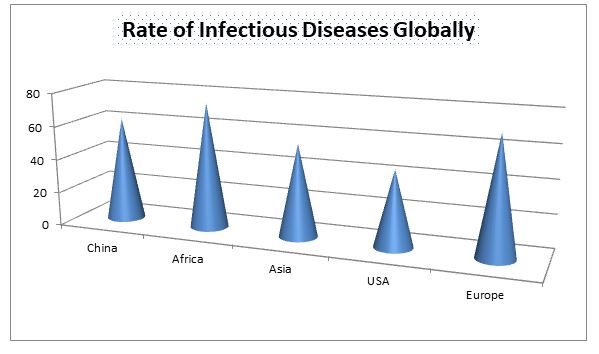 The most spreading infectious diseases are one of the first causes for the child maladies and mortalities. These diseases are in terms infectious and deadliest among children and infants if left untreated. Though vaccinations, treatments are available for these types of diseases, if not treated earlier causes death.
Why Dubai,UAE?
Dubai is a city in the United Arab Emirates, situated inside the emirate. Dubai is attracting a lot of tourist around the globe for its excellence, beauty and it is the chief and most populated city in the United Arab Emirates. Dubai has evolved as a city and emerged as a worldwide business centre of the Middle East. At present, Dubai is a business endeavour, exchange and supply centre. It is thought as the dynamic core of the Arabian Gulf area. It is one of the few cities in the world that has withstood such a rapid conversion- from a courteous beginning as a pearl-diving centre - to one of the fastest growing cities on earth and has attained itself the name of being the 'gateway between the east and therefore the west'.
In the 1960s, Dubai's market was based on trade incomes and, to a slighter extent, on oil exploration concessions, but oil was not found until 1966. Oil revenues started to drift in 1969. The UAE healthcare market is expected to reach $19.5 billion (Dh71.56 billion) by 2020, with an annual average expansion of 12.7% imperceptibly higher than the GCC growth average. Dubai was the 7th mainly visited the city of the globe based on air traffic and the fastest growing, rising by a 10.7% rate.
For its year-round fascinating deserts, lovely beaches, luxurious hotels and shopping malls, eye-catching heritage attractions and a prosperous business community Dubai is a favourite place for millions of leisure and business visitors each year from around the world.
Universities and Colleges Related to the Conference:
Dubai Medical Collage
Dubai Pharmacy Collage
Ras al-Khaimah Medical and Health Sciences Univers
Mohammed Bin Rashid University Of Medicine and Health Sciences
Mhamedsyed medical university Dubai
University City of Sharjah
British University in Dub
Hamdan Bin Mohammed Smart University
Biotechnology university college Dubai
Associations and Societies:
Europe Associations:
European Society of Pediatric and Neonatal Intensive Care ESPNIC
Macedonian Association of Nurses,
Enrolled Nurse Professional Association of New South Wales
Middle East & Asia- Pacific Associations:
Hong Kong Association of Critical Care Nurses
Korean Nurses Association,
Hospitals in Dubai:
Alkhayal Medical Centre
Universal Hospital - Medical Center
Mediclinic Arabian Ranches
Al Zahra Medical Centre
German Heart Centre Bremen FZ-LLC
Medeor Downtown Medical Centre
Zulekha Hospital Dubai
Conceive Gynaecology and Fertility Hospital JLT
Magnum Gulf Medical Center Silicon Oasis DSO
Genesis perinatal care clinic
Related Conferences:
11th Euro-Global Conference on Infectious Diseases, September 23-24, 2019, London, UK; 2nd World Pediatric Infectious Disease Congress, November 06-07, 2019, Paris, France; 5th World Congress on Pediatric Disease, Care & Management, November 18-19, 2019 Berlin, Germany; 7th Annual Conference on Parasitology & Infectious Diseases, November 18-19, 2019 Johannesburg, South Africa; 2nd European Pathology and Infectious Disease Conference, November 25-26, 2019 Helsinki, Finland; 21st International Conference on Pediatrics and Nursing Care, December 02-03, 2019 New York, USA
To share your views and research, please click here to register for the Conference.
To Collaborate Scientific Professionals around the World
Special Issues
All accepted abstracts will be published in respective Our International Journals.
Abstracts will be provided with Digital Object Identifier by